This is a card I have been asked to do for a wedding on Saturday. The happy couple are using VW Camper vans for their wedding transport. This is something very unique to me as hadn't heard of it but there is a company who specialises in this form of transport for special occassions. This is their
website
.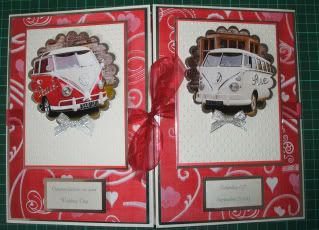 I was asked to include pictures of the Camper vans on the card. Well I decided to make an A4 double pop out card. As you can see, I have used my cuttlebug to create the embossed pannels using my swiss dots folder and then I have used my nestabilities to house the images of the Camper Vans.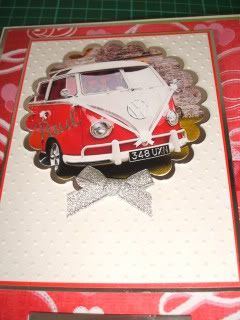 I also was asked to include their names on the images of the Camper Vans. Paul is using the Red and White Van,
and Sue the Cream one.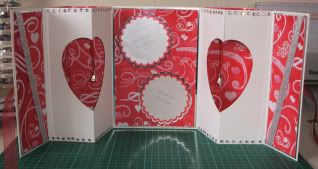 Inside I have made heart shaped pop outs and from this hung wedding bells. I decorated the pop out section with gems for extra bling too.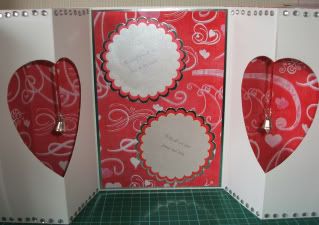 I used my nestabilities again for the greeting. I love using nestablilites as they just give the card something that bit special.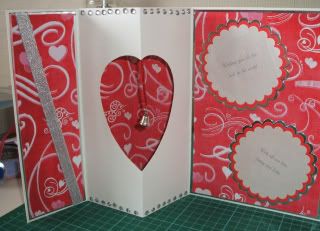 Thanks for stopping by and checking my blog out.
Hugs
Rachel xxx